1974
It all started back in 1974, when the Van Rouwendaal family moved to Vicariënerf in Leusden. On this idyllic spot Veco Zuivel was born.
1997
Ruud van Rouwendaal and his sons, who joined his business later on, became interested in entrepreneurship with knowledge and respect for human, animals, environment and dairy. Organic avant la lettre. In 1998 they decided to step into the production of organic dairy. Unique at that time, but only logical considering the developments at Vicariënerf.
2007
Veco Zuivel established multiple contracts with big Dutch retail chains, meaning that in 2007 approximately 87% of all supermarkets (started to) sell Vecozuivel products.
2009
Because of the steady growth, the company needed increased production and storage capacity. The boundaries for further growth at the Vicariënerf were reached. The decision to move to Zeewolde on June 1 in 2009 enabled Veco Zuivel to expand its business according to the high organic standards that the Rouwendaal family had decided to engage with.
2016
Veco Zuivel introduces fresh dairy with an extended shelf life. In the same year, Veco Zuivel also leads the way by using biobased packaging, including the caps.
2018
Veco Zuivel's strategy is yielding positive results. With clients in Europe and even in China, the world slightly turns more greenish.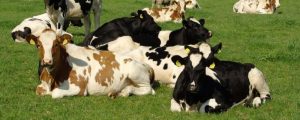 CRAFTSMANSHIP SINCE 1974
For many years, Veco Zuivel has been a specialist in the production and development of dairy products.
SOLUTION-ORIENTED
With our state-of-the-art dairy plant we will guide you along the way, even in complicated matters.
ADAPTABILITY
Due to our short communication lines, we guarantee fast handling of all procedures.
ACTIVE ALL OVER THE WORLD
Netherlands to China, halal to kosher, our approach has no boundaries.